EMAIL MARKETING WHITE LABEL SOLUTIONS - NINJA MEDIA
Email Marketing Whitelabe complete solution, Singapore Business Email Database, Dedicated Server for Email marketing, Email Gateways, Singapore Email PDPC compliance & more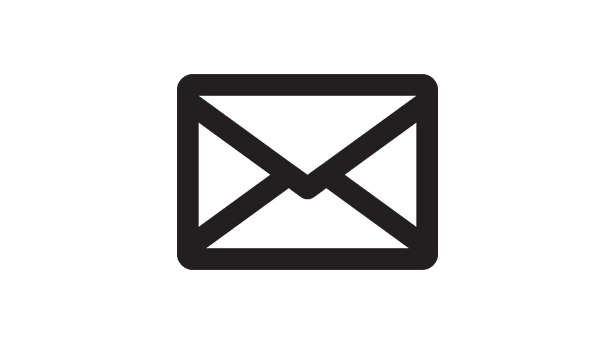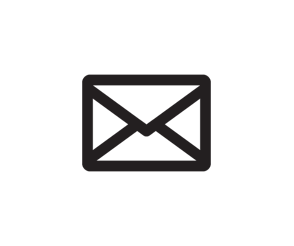 AN IMPORTANT ASPECT OF EMAIL MARKETING SOLUTIONS THAT YOU MUST KNOW - WHITELABEL EMAIL MARKETING SOLUTIONS
Email Marketing Whitelabel solution is a service that allows businesses to send emails to their customers using their own brand and domain name. This solution provides a seamless and personalized experience for customers, as the emails appear to be coming directly from the business. With this whitelabel solution, businesses can build trust and credibility with their customers, as the emails are not associated with any third-party email marketing platforms. Additionally, businesses can customize the design and layout of their emails to match their brand identity. This solution also offers advanced features such as email automation, segmentation, and analytics, enabling businesses to optimize their email marketing campaigns for better results. Overall, the Email Marketing Whitelabel solution is an effective way for businesses to strengthen their brand image and enhance their email marketing efforts.
MORE FEATURES COMPARE TO YOUR REGULAR CRM OR COMMONLY USED EMAIL MARKETING SOFTWARES
Email marketing whitelabel software provides several benefits for businesses. Firstly, it allows companies to customize their email marketing campaigns with their own branding, logo, and content, increasing brand recognition and credibility. Additionally, whitelabel software enables businesses to build and maintain a strong relationship with their customers by sending personalized and targeted emails. This software also offers advanced tracking and reporting features, allowing businesses to measure the effectiveness of their email campaigns and make data-driven decisions. Moreover, it provides a seamless user experience for subscribers, as they receive emails that are consistent with the company's brand identity. Overall, email marketing whitelabel software is a powerful tool that helps businesses enhance their marketing strategies, improve customer engagement, and drive conversions.
NOW YOU HAVE COMPLETE CONTROL OVER YOUR EMAIL MARKETING SOLUTION
Whitelabel email marketing software offers numerous benefits for businesses. Firstly, it allows companies to customize their email campaigns with their own branding elements, such as logos and color schemes, creating a consistent and professional image for their brand. Additionally, whitelabel software provides advanced analytics and reporting features, allowing businesses to track the success of their email campaigns and make data-driven decisions to improve their marketing strategies. Another advantage is the ability to manage multiple client accounts from a single platform, making it easier for agencies or freelancers to handle their clients' email marketing needs efficiently. Furthermore, whitelabel software offers a high level of security, ensuring that sensitive customer data and communications are protected. Overall, investing in whitelabel email marketing software can greatly enhance a business's marketing efforts, resulting in increased brand awareness, customer engagement, and ultimately, business growth.
WHY NOT NINJA MEDIA AS YOUR WHITE LABEL EMAIL MARKETING SOLUTION PROVIDER?
It can get tricky if you are trying to setup your white-label platform. The key here is to ensure you have full freedom and still meet the quality provided by major service providers. Bottom line your email must be inside people inbox despite of the big number you or your customers may be sending. When you have the software it is just a matter of technical setup that will do the job here. Our team has over 12 years of deep experience into setting up email marketing solution for different companies from various industries. Time is a bit sensitive for many of our clients, so over at Ninja Media a fast setup is guaranteed to making sure your bulk email marketing solutions can send out bulk email campaigns instantly. Complete training is provided along with dedicated project manager to assist with your needs. For more information you can receive a compliment online consultation to clarify the many clouded questions like:

1. Why all my emails are not being delivered?
2. How do I setup notification email format when I sent?
3. How many IP's are required?
4. How can the traffic from my email marketing campaign be registered under my customers google analytics page on their website?
5. How do I beat spam, completely?
6. How do I schedule the sending speed of emails to seconds?
7. Unsubscribe, what are the smart ways get leads from it?
8. Email Database, how do I get registered under their IP/Domain as a reputable sender the first time I send without opt-in request?
9. How do i build a double-opt-in list from a digital marketing platforms while you advertise (especially from purchased emails online?
10. How do I verify my bulk email list before using?
11. Best ways to avoid the sending domain name on the hyperlink or email address mentioned on the EDM from being blacklisted?
12. How do I setup dripflow for the auto replies when they opened and ready my email the first time I send it?
13. Can the soft-bounce emails opt-out options be control?
14. How so I setup my automation for software & server maintenance?
15. How do I signup to keep my IP whitelisted or on watch list automatically?


GET YOUR COMPLIMENTARY INVITE
Address
Ninja Media Pte Ltd
6001 Beach Road, #22-01 Golden Mile Tower, Singapore 199589
Contacts
Email: hi@ninjamedia.asia
Hotline: +65 65898586
Operating Hours
Monday to Friday, 9am to 6pm SGT
Weekends & Public holidays closed.